Meal Tote lunch bag
Regular price
Sale price
€34,00
Unit price
per
Sale
Sold out
A modern, multi-functional lunch bag to suit all stages of eating, from puree to school, our Meal Tote is the only freezer bag you need!
Made from durable, hard-wearing and water-repellent materials, the Meal Tote is easy to clean and stays beautiful with a fresh color palette and modern designs that never go out of style. The wide opening holds up to three Growbento boxes or a selection of bottles, Silipods and other baby and children's products, while the inner insulated lining keeps food temperature regulated until mealtime.
The Meal Tote is easy enough to carry even for small children. Combine with our GrowBento + Silipods lunch set for the perfect combination.
Reasons we love it:
Insulating meal bag keeps things both cold and warm



Easy access zipper creates a wide opening for easy access





Light, large and durable





Easy to wear for all ages
Zipper for a wide opening and easy access



Water-resistant surfaces that are easy to wipe clean and contain any spills
Material
Oxford cloth with TPU & Insulating inner layer
Measure
Care Instructions

Cleaning:

Miniware is safe to clean in the dishwasher. Avoid using the heated dry feature if your dishwasher has one to extend the life of your product. We recommend wiping after washing and then drying in the open air. If washing by hand, a regular soft sponge is best as the product surface can become scratched with a rough scrub sponge. Steel wool is not recommended.

Microwave:

Make sure to fill the cup/bowl, etc, at least 3/4 or more, set to medium heat or lower, and heat for no longer than a minute. Usage at higher temperatures and/or longer than a minute may cause permanent damage to your Miniware! We recommend microwaving food in another container before using Miniware to feed young children, this helps ensure food is cooled and avoids burning a child's mouth. Our food-grade silicone products are perfect for use in the microwave. Stainless steel products are not microwave-safe.
Share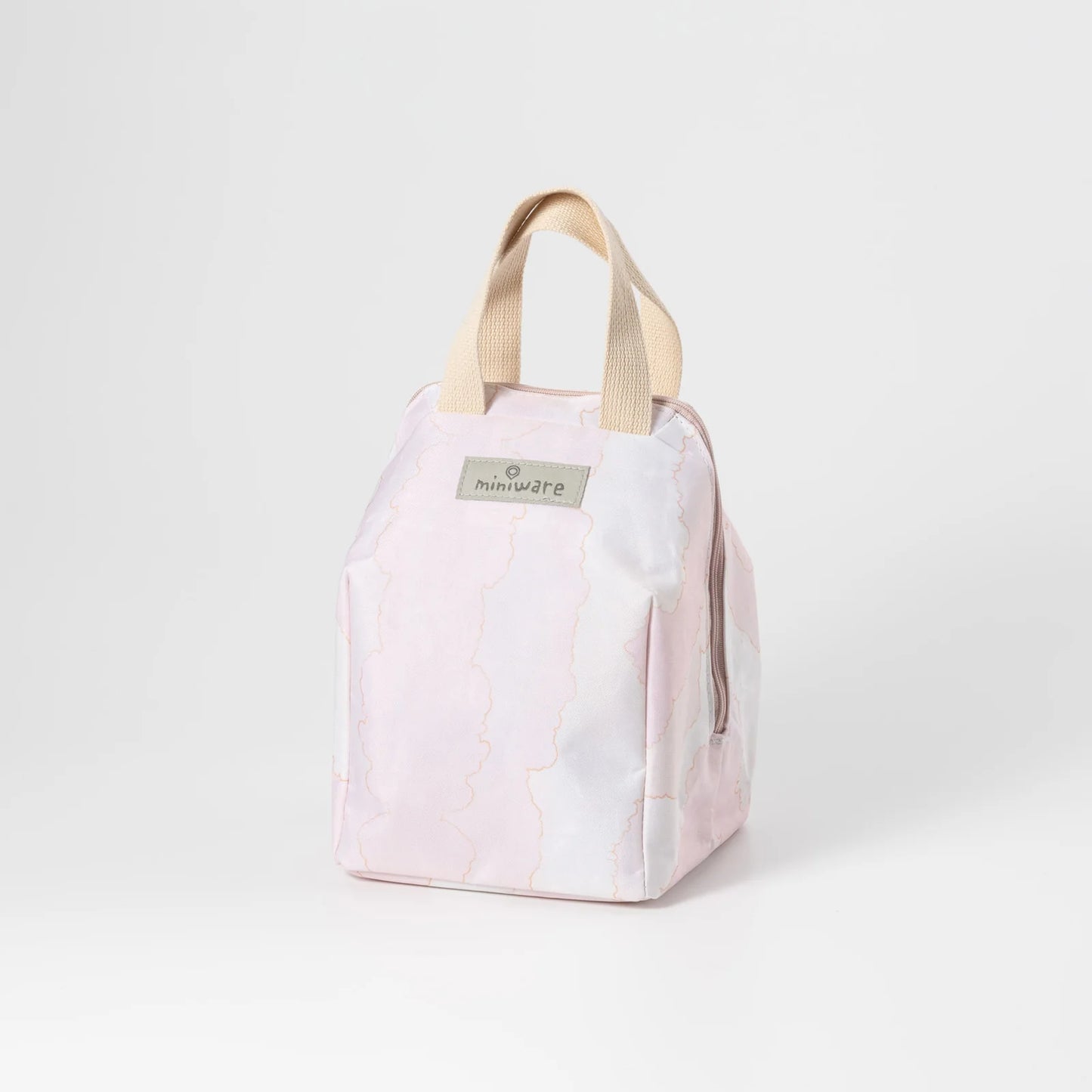 Hassle Free Parenthood
Smart dishware is designed to accompany your child from weaning up to adulthood. Dishwasher safe, biodegradable and non-toxic plant-based materials make Miniware the best eco-friendly baby products in the market.